Weddings are one of the most important events in a person's life. It's an emotional day for both the bride and the groom, as well as their family members. Hence one must ensure that they enjoy this day to the fullest. This is why it is necessary to hire reliable, and the right kind of services to make your wedding day just perfect.
Although people might not give it as much importance, lighting plays a very important role in making your wedding day vivid and vibrant. If you've also hired moviemakers to shoot your memorable event, then good lighting becomes necessary. Hence don't decide to save your money on lighting!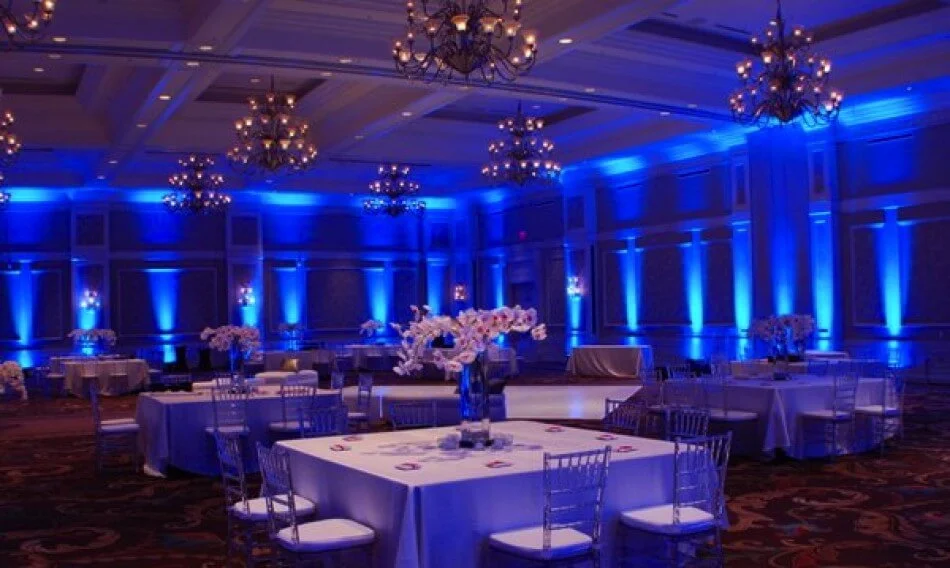 What Do Lighting Providers Do?
Before we move on to how you can choose the best wedding lighting hires, let's take a look at what type of lighting these service providers provide you with. Here's a list of the types of lighting you could ask for, from your lighting providers:
Wireless Uplighters

Festoon Lighting

Fairy lighting

Dance floors fitted with LED lights

LED Disco lighting

Custom Gobo Lighting
The best part about wedding lighting hires is that they give you the option of either installing all the lighting yourself by renting out their special lights to you for the event, or they offer to set up all the lighting themselves. It all really depends on your preference, and most importantly your budget. 
The Prices:
Before you make a decision you need to see how much this service costs. It's all about allocating your budget efficiently so you can cover all aspects of your wedding and make them perfect. Hence, you must know how much these service providers cost. Here's a list of factors there price depends on:
We've explained all the type of lighting above. Every light has a different price, and consequently a different price. Lighter lighting such s fairy lights are going to cost you a lot less compared to the bigger ones. This means you need to decide what type of lighting you need for your special day.
It is possible that you might need several types of lighting instead of just one for your wedding. 
The number of lights required
If you're hosting your wedding in a small hall during the day time then you're going to need low lighting for the perfect brightness. On the contrary, if your wedding is being held in a lawn during the evening, then bigger and brighter lights are a necessity. This is also going to affect your budget. Brighter and bigger lights will cost you less compared to smaller, less-bright ones.
Another major factors that contributes to the price of the lighting is the area your wedding is going to be held on. If it's a larger area, then naturally it is going to require more lighting than a smaller area. 
You might decide to go without any lighting at all by holding your wedding during the day. It all depends on your preference!