The most difficult part of getting married for a bride is buying the right dress. There is a lot of pressure and tasks on hand, it almost seems impossible. No need to worry, the following will take the nitty-gritty of it.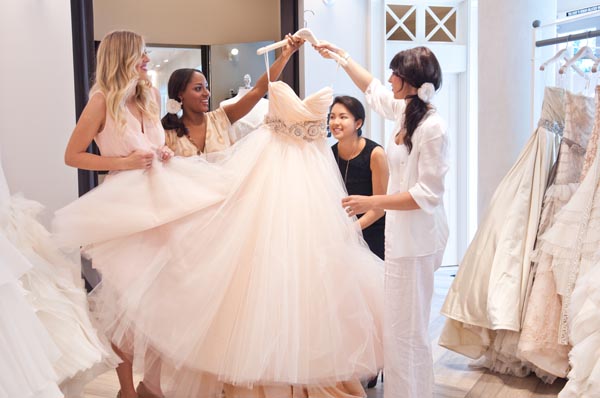 Stay in Your Budget
This is the key to desperation in Wedding Fashion. Try something out of your budget, and you might as well lose it. Try something out of your range and you will be disappointed and confused. Keep your budget realistic and stand by it. If you have some flexibility and want to increase your budget, do it. However, there are more important things at your wedding besides the dress.
Buying a Smaller Dress
One of the dressing shopping tips every fashion geek will suggest, only order your current size. Ordering a smaller size and betting on losing weight is a gamble most women lose. You can start diet, a workout plan or join a bridal camp to stay in shape and keep your size to perfectly fit in your dress. But don't order a smaller size and count on a miracle.
Don't Expect any Magic
Your wedding will be a cherish memory but it won't be a fairy tale. So, don't expect anything out of the world. The same applies to wedding fashion. You don't need to shed tears to make sure you are buying the right dress. Everything is different and the importance of finding your dress depends on making you feel beautiful, not bringing out tears. Finding the right dress is pretty much finding partner, its hard but once you find the right one, you make the best out of it.
Every bride is different and they will have different emotional moments when she wears her dress. So approach a bridal selection in a logical and methodical way.