Looking to rock high fashion without breaking the bank? Well, you're in for a treat! As a seasoned fashionista, I've mastered the art of shopping for high fashion on a budget, and I'm excited to share my top tips with you. From thrift shopping treasures to online hacks and seasonal sales, I've got you covered. Let's embark on this style adventure together and discover the secrets to staying chic without emptying our wallets. Ready? Let's dive in!
Content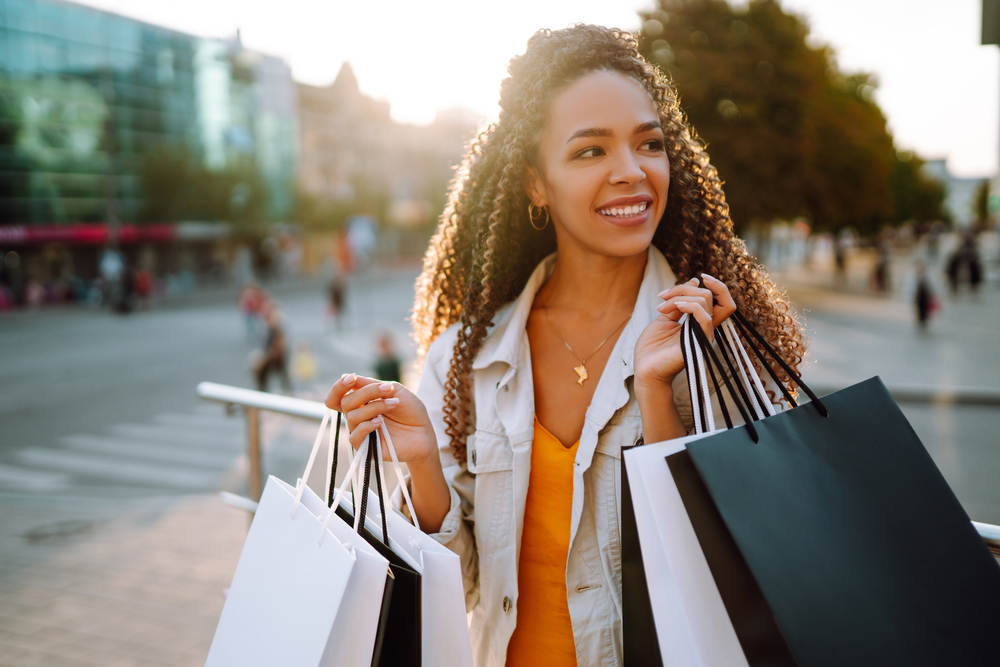 Online Shopping Hacks for High Fashion Deals
As someone who loves high fashion but also needs to stick to a budget, I've discovered some amazing online shopping hacks that will help you snag those stylish deals without breaking the bank. Let me share my secrets with you!
1. Sign Up for Exclusive Newsletters
When you visit your favorite high-fashion online stores, don't forget to subscribe to their newsletters. Why? Well, not only will you get updates on the latest trends and collections, but many brands also offer exclusive discounts and early access to sales for their loyal subscribers. Trust me, it's worth it!
Also Read: The Role of Pop Culture in Fashion Evolution
2. Use Price Comparison Tools
Want to find the best deal on that fabulous dress or those killer heels? Online price comparison tools are your new best friends. They help you compare prices across different websites, ensuring you get the lowest price for the same product. I've saved a ton using these nifty tools!
3. Embrace Flash Sale Websites
One of my top secrets to scoring high-fashion items at jaw-dropping prices is by exploring flash sale websites. These platforms offer limited-time sales on luxury brands, and the discounts can be mind-blowing. Keep an eye out for deals on your favorite designer labels, and you won't be disappointed!
4. Try Subscription-Based Fashion Services
For the trendsetters out there, subscription-based fashion services are a dream come true. These services offer you a rotating wardrobe of high-fashion pieces for a fixed monthly fee. You get to wear top-notch designer clothing without committing to the hefty price tag. It's like having a personal stylist!
5. Time Your Shopping Wisely
Be strategic about when you shop. Keep an eye on seasonal sales, like Black Friday and Cyber Monday, as they offer fantastic opportunities to grab high-fashion items at unbeatable prices. Also, don't forget to check for mid-season sales and clearance events – they can be goldmines!
6. Leverage Store Loyalty Programs
If you're a loyal customer to a particular brand or online store, join their loyalty program. You might get rewarded with exclusive discounts, early access to sales, or even special birthday treats. It's a win-win situation!
7. Discover the World of Fashion Rental
For those special occasions when you want to rock a designer gown, consider fashion rental services. You'll get to wear stunning high-fashion pieces for a fraction of the retail price, and nobody will know you're not the owner!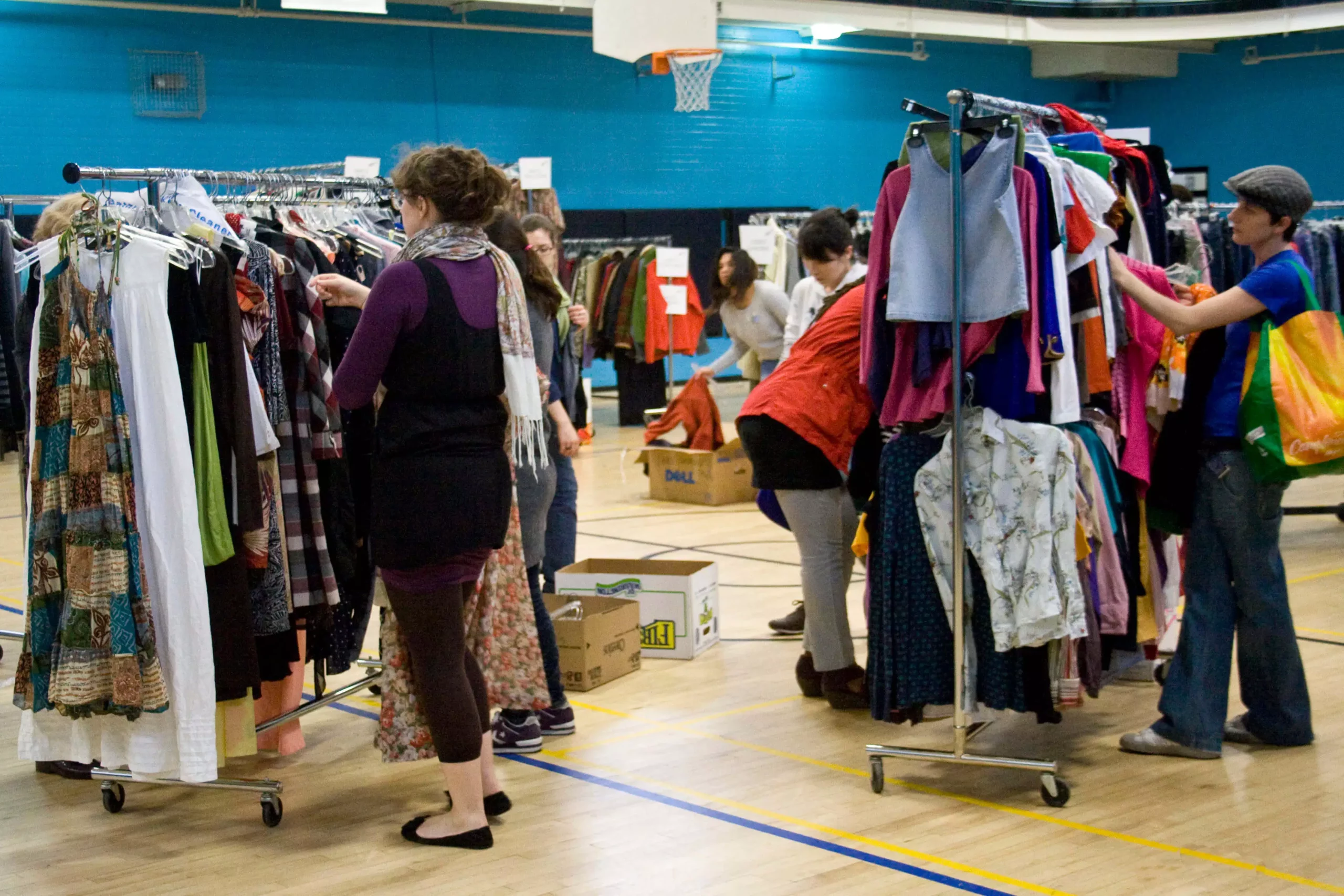 Fashion Swapping and Clothing Exchange Events
I want to share an exciting and budget-friendly way to revamp your wardrobe – Fashion Swapping and Clothing Exchange Events. Trust me, it's a game-changer for staying stylish without overspending. Let's dive in and explore this fabulous concept!
What is Fashion Swapping?
Fashion swapping, also known as clothing exchange, is a fun and eco-conscious practice where fashionistas like you and me gather to trade our pre-loved clothing items. It's like a treasure hunt for trendy pieces, and the best part is that it won't cost you a fortune. I've had some incredible finds at these events!
1. The Thrill of the Swap
Picture this – I walk into a clothing exchange event with a dress I've worn a few times but fallen out of love with. As I browse through the racks, I spot a gorgeous blouse that catches my eye. I try it on, and it fits like a dream! It's a win-win situation – I get a new top, and my old dress finds a new home with someone who adores it just as much as I did.
2. Building a Fashion Community
Beyond the fabulous fashion finds, clothing exchange events create a sense of community among fashion enthusiasts. It's a space where we can connect, share style insights, and learn from each other. I've made some fantastic friends through these events, and we often exchange fashion tips and tricks.
3. Eco-Friendly Fashion Choice
Participating in clothing swaps is not only budget-friendly but also environmentally responsible. By giving a new life to pre-loved clothing, we reduce textile waste and lessen the demand for fast fashion, which is notorious for its negative impact on the environment. It feels great to make sustainable choices while staying stylish!
4. Hosting Your Own Clothing Exchange
If there aren't any clothing exchange events in your area, consider hosting one yourself! Gather your fashionable friends, set some ground rules (like the condition of the clothing and the number of items each person can bring), and get ready to swap your way to a refreshed wardrobe. I hosted one recently, and it was a big hit!
Building a Capsule Wardrobe for High Fashion
I'm thrilled to share my journey of creating a fabulous capsule wardrobe for high fashion. A capsule wardrobe is all about curating a collection of versatile, high-quality pieces that never go out of style. Let's dive into the world of chic minimalism!
1. Embrace Timeless Elegance
When building a capsule wardrobe for high fashion, focus on timeless elegance. Invest in classic pieces like a well-tailored blazer, a little black dress, and a pair of perfectly fitting jeans. These staples form the foundation of your stylish ensemble.
2. Mix and Match
The beauty of a capsule wardrobe lies in its versatility. Play around with mixing and matching your pieces to create endless chic outfits. For instance, pair a sleek blazer with a flowy midi skirt for a sophisticated look or dress up your jeans with a statement blouse for a casual yet elegant vibe.
3. Quality Over Quantity
High fashion is all about quality craftsmanship and luxurious fabrics. While building your capsule wardrobe, opt for fewer items made from top-notch materials. Quality pieces not only last longer but also elevate your overall style quotient.
4. Statement Accessories
To add a dash of pizzazz to your high-fashion capsule wardrobe, invest in statement accessories. A bold necklace, a statement belt, or a fabulous pair of heels can instantly elevate a simple outfit to red-carpet-worthy status. Choose accessories that speak to your personal style and make you feel confident.
5. Adapt to the Seasons
A well-thought-out capsule wardrobe should be adaptable to all seasons. For warmer months, include breezy dresses and lightweight tops. When the temperature drops, layer with cozy sweaters and elegant coats. Versatility is the key!
6. Declutter and Donate
As you build your capsule wardrobe, declutter your closet regularly. Donate or sell items that no longer fit your style or don't serve a purpose in your capsule. Keeping your wardrobe streamlined allows you to focus on the pieces you truly love.
Building a capsule wardrobe for high fashion is a transformative experience. By curating a collection of timeless, versatile pieces, you'll discover the joy of mindful fashion and effortless style. So, fashionistas, let's embark on this chic journey together and embrace the beauty of a well-curated, high-fashion capsule wardrobe!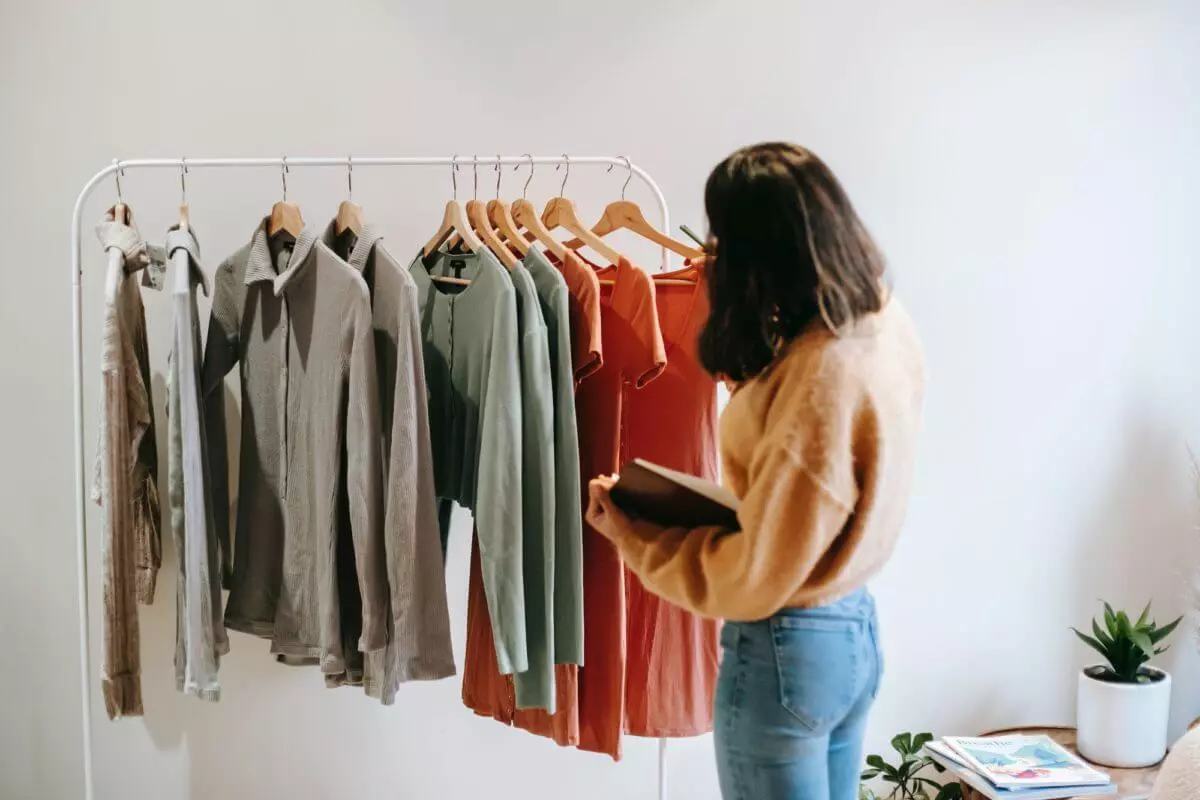 Conclusion
Embarking on the journey of shopping high fashion on a budget has been nothing short of exhilarating. Armed with savvy strategies like thrift shopping for hidden gems and mastering the art of online deals, I've proven that you don't need to compromise style for savings. Remember, building a capsule wardrobe and embracing sustainable fashion choices are not only budget-friendly but also empowering. So, my fellow fashionistas, let's celebrate our unique style and rock high fashion without breaking the bank. Happy shopping!
FAQs
How can I find high-fashion items at affordable prices?
To find high-fashion items at budget-friendly prices, explore thrift stores, consignment shops, and online flash sale websites. Sign up for newsletters from your favorite brands for exclusive discounts and consider joining fashion rental services for special occasions.
What is a capsule wardrobe, and how can it help with budget shopping?
A capsule wardrobe is a curated collection of versatile, high-quality pieces that can be mixed and matched to create various outfits. It helps with budget shopping by encouraging you to invest in timeless, long-lasting items that eliminate the need for constant wardrobe updates.
Are there any online shopping hacks for high fashion deals?
Absolutely! Use price comparison tools to find the best deals, subscribe to newsletters for exclusive discounts, and keep an eye out for seasonal sales like Black Friday and Cyber Monday.
How do clothing exchange events work, and can they benefit my budget?
Clothing exchange events, also known as fashion swapping, involve trading pre-loved clothing items with others. These events are budget-friendly as you can acquire new pieces without spending money.
What are some practical tips for building a high-fashion capsule wardrobe?
Start by assessing your personal style and identifying wardrobe essentials like a classic blazer, a little black dress, and well-fitting jeans. Invest in quality pieces made from luxurious fabrics and incorporate statement accessories to add flair.