If the dress makes your wedding, then it's your wedding jewelry that makes the dress. You spend hours creating your aisle style, all you need is bridal jewelry to top it off. Everyone has their fair share of wedding blunders and fantasies. We are sharing a few of them in the following tips.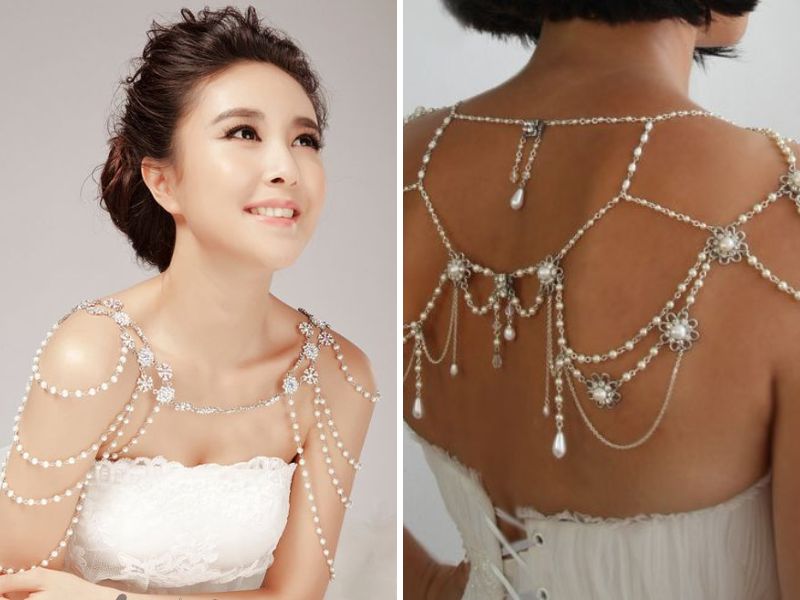 Don't Count on the Last Minute
A tip for all the shopping, never count on the last minute. Buying your bridal jewelry should never be at the last of your priorities. You need to sort it out months before the big event. This way, you will have enough time to try it with your wedding dress and perfecting your look. You can't punch up your look a month before your wedding, so start early.
Avoid Over-Accessorizing
This is even worse than under-accessorizing. If your dress has heavy lace or embroidery, then you should go with light wedding jewelry. Light jewelry will compliment your dress. If you have a heavy necklace, then you should leave the bangles and earrings. You can ask a professional to edit your look. Having said that, make sure the wedding rings are not too over fancy, just keep them simple.
Change Your Look
Most brides are afraid to change their look. It's a hard thing to do, after all you spent hours and added every touch. But sometimes it's for the better. Besides, you need something you feel comfortable in and look stunning.
Avoid the Watch
It's a no brainer, there is no point of wearing a watch on your wedding day. You don't need to count the moments, just enjoy them. Besides, this will be real awkward. Imagine a watch along with your fancy bridal jewelry and dress. Donning a wristwatch can ruin your whole look. So avoid it at first place.