Showing up for a wedding might be the hardest thing. You don't know what to wear, except for men, you guys only need a black suit. The problem is, when it comes to wedding dressing, there are a lot of options and they can be confusing. Don't worry, we are straightening out a few facts.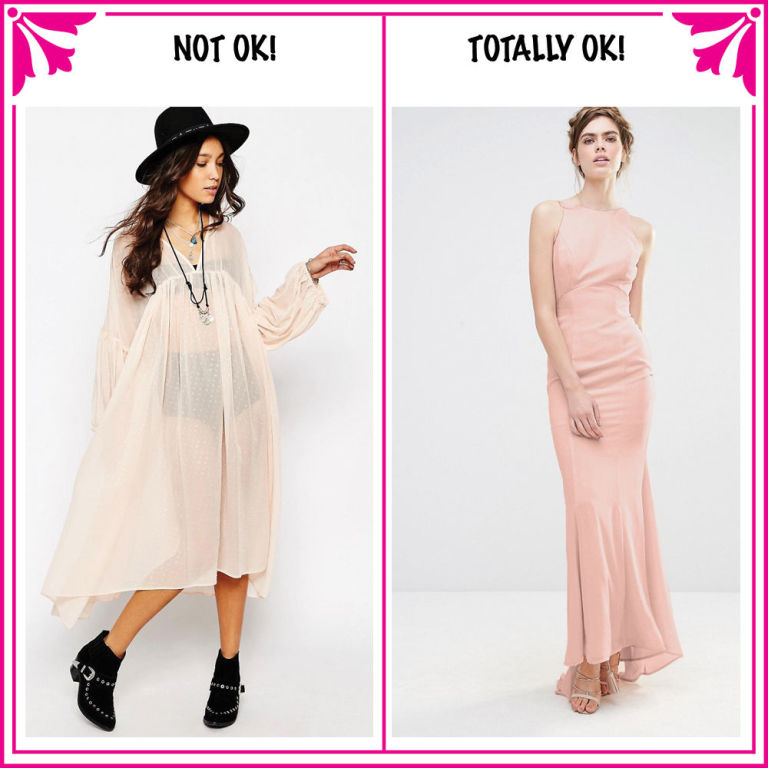 Animal Print
Avoid it unless you are going to a Theme wedding. We are not saying you better wear a pink polka dot. Don't be girly if that's not your thing, do what pleases you. Just keep in mind this day is not about you and an Animal Print get a lot of attention. So, avoid it at all costs.Seriously, you won't find any Animal Prints at Bridal Boutique.
Denim
Jeans has a lot to offer and it can go well for a casual wedding. But don't think about it for a strictly formal affair. Even if you are wearing it for a casual wedding, you need to be dressing, make sure your jeans has no holes in it and is perfectly clean wash. The problem is, if you are wearing jeans, you need to make the rest of your apparel a lot dressier.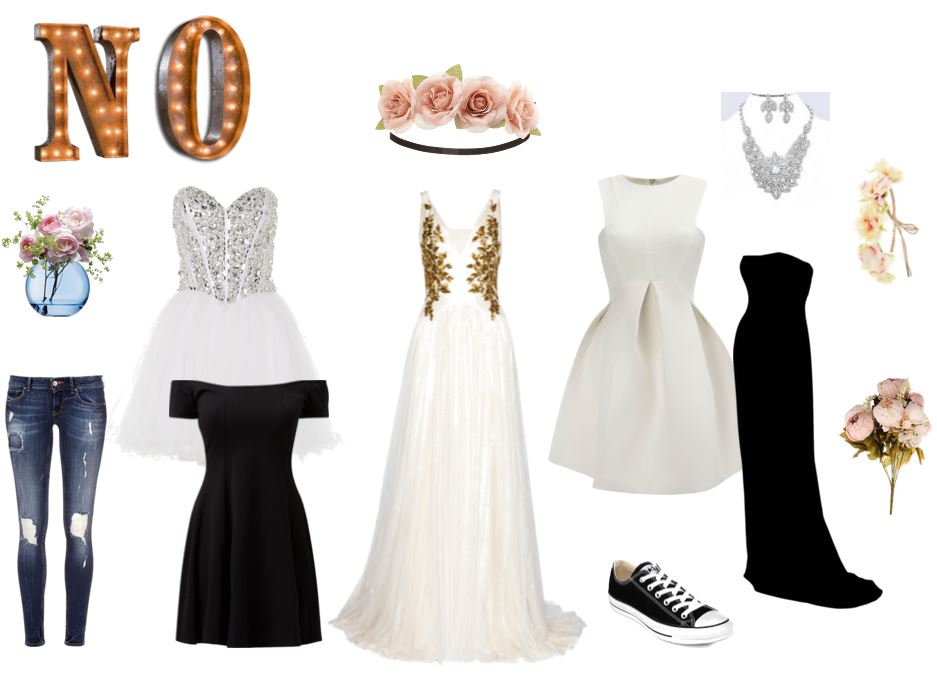 Short Sleeves
Another Red Flag here! You need to take your apparel seriously when going for a wedding. put a shirt with full sleeves, roll them up if its hot out there, but do it after the diner. Don't be the careless freak with loosened tie in the photos. If you have uncomfortable, well you should have worked up your wedding dressing options earlier.
All Black
Let's get it straight, you are showing up for a wedding, not for a funeral. Sure Designer Wedding Collection features black, but you can sober it with some great accessories or prints. You have to make sure you liven it up.