The venue is one of the biggest parts of a wedding and can really make or break the atmosphere of the day. Many people dream of their wedding day and wonder how it will pan out and having the right venue is a must if you want your wedding to have an extra personal feel.
For most, elegance and beauty is important in a wedding venue and what could encompass that more than a country house hotel? With style, comfort, and a whole host of perks, country house hotels will definitely give you a wedding to be remembered.
If you're getting married soon and are playing with the idea of hiring a country house hotel for your venue, these three reasons will definitely sway you in favour of these spectacular buildings.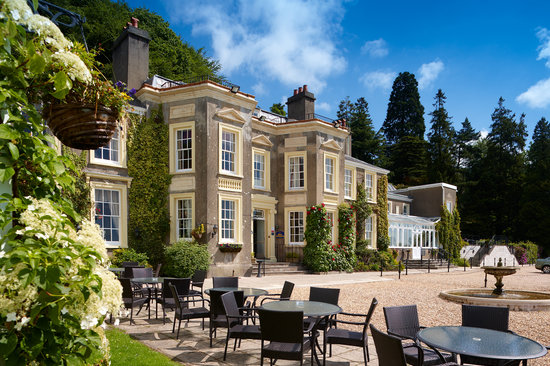 Exclusivity
Many country house hotels have the option for exclusive hire, which means that on your big day there will only be you, your wedding guests, and your hotel staff on the premises.
We spoke to Broadoaks Country House who said: "Hiring an exclusive-use venue for your wedding day is a great way to make sure that your big day is one to remember! Being the only guests on the premises ensure that the staff's full attention is on your event which leaves less room for slip-ups, mistakes, and accidents."
"You also won't have to share the venue with another wedding party which can be a nightmare for some couples, so we highly recommend choosing an exclusive-use venue and country house hotels are renowned for that."
Security
Particularly if you have little ones attending your wedding, security should always be a massive consideration when choosing your venue. With country house hotels, security is usually top-notch, especially if you're hiring the venue with exclusive-use because you're not going to have people not attached to your wedding party roaming in.
We all know that children have a talent for trouble, so hiring a country house hotel where little ones can safely explore the surrounding areas and blow off some steam will be endlessly beneficial for everyone.
Country house hotels are known for their stunning grounds which are usually safe an secure to use, so why not take full advantage of that and play some stylish lawn games after the nuptials?
Scenery
Without a doubt, a wedding's setting controls the vibe of the day. If you're looking for elegance, choosing to have a country house hotel for your wedding venue will certainly come up trumps.
The tranquility and privacy of a country house hotel's gardens will give your wedding an extra special touch and make your wedding pictures phenomenal.
Imagine the quaint building of a country house and its gorgeous landscaped gardens as the backdrop of your photos – it will certainly make your photographer's job a lot easier as well!
These three reasons are just scratching the surface of why country house hotels are perfect wedding venues – try them for yourself, you won't regret it!