In the process of planning a wedding? You know how much goes into it. From scheduling a reception venue to hiring the perfect photographer, there's a lot that goes into planning a wedding your guests will love. But what do you do to show your thanks to guests?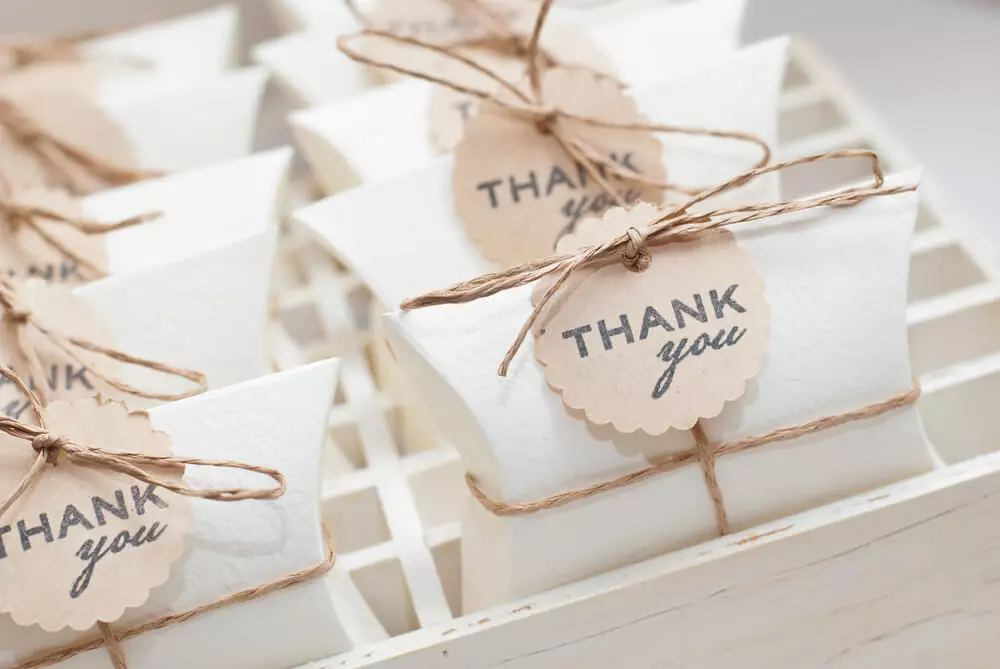 Source: Svetlana Lev/Shutterstock
The traditional way—besides thank you notes—is to give guests wedding favors.
Besides getting unique wedding rings for you and your spouse, it's smart to give your guests unique wedding favors. Not only is it a way to thank them for showing up, but it's something to leave them with—a reminder of your wedding, the celebration of your relationship being made official in the eyes of the law.
But what's a good wedding favor? There are so many you can choose from, but here are 13 lucky favors to symbolize your coming years of bliss.
1. Cocktail Kits
A good party is one where the night and day go by with a breeze. For adults who drink alcohol, that's often brought on by a good party with drinks that flow freely. First off, you should offer to pay for guests' Ubers or hire a bus to drive them back to the hotel to ensure that no guests drink and drive at the end of your reception. Second, send them home with a cocktail kit favor. Old Fashioneds, Margaritas, Moscow Mules: Whatever it is, it will allow guests to continue the party once they get home—or get that hair of the dog the morning after.
2. Chocolate Bars
Who doesn't love chocolate? You can contact a local chocolatier to see about having special wrappers made for your guests. You can even order a varied batch—dark, milk, white, with nuts, with fruit, etc.—to let your guests choose the one that most hits their taste buds.
3. Your Favorite Candies
Remember when you were a kid and would go to the candy store? You'd be amazed, looking all around you, trying to take in all of the options available to you. Why not give your guests the same wonder? You can set up a candy bar that guests can visit, with little bags to fill up for the ride home.
4. Olive Oil, Vinegar, and More
People love to cook at home, whether it's making a stir fry for dinner, a chili for a backyard party, or a cake for a birthday celebration. Give them the basics to let them create on their own time. A small bottle of olive oil, vinegar, or hot sauce could really help them tie a dish together. Consider making infused oils if you want to spice it up some.
5. Maple Syrup
From New England? Just having a northern New England destination wedding? Maple syrup is the premier gift to go with. A small bottle of maple syrup and some sugar maple candies will leave guests feeling happy as can be.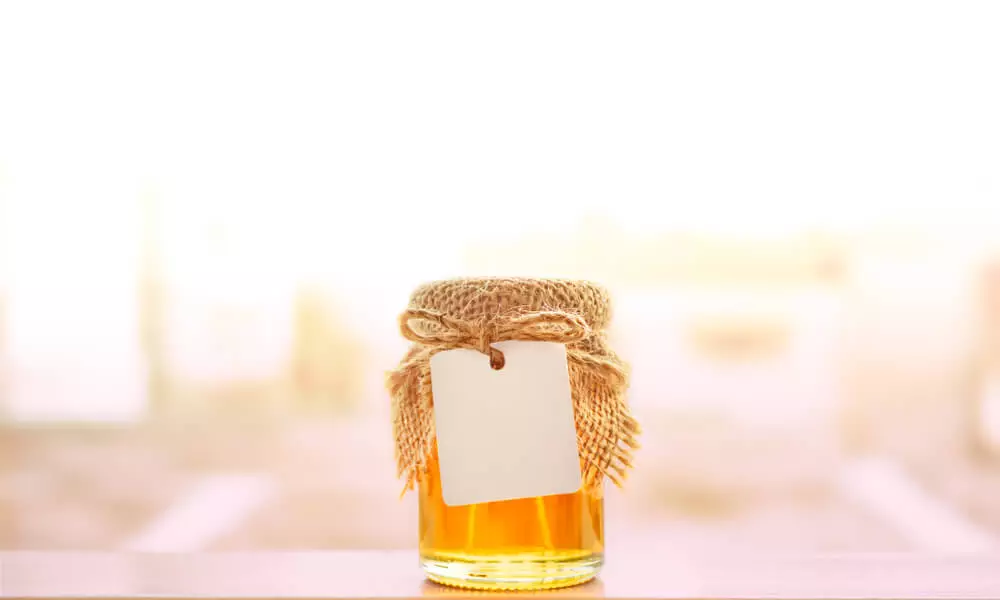 Source: iPreech Studio/Shutterstock
6. Fans and Parasols
Having a hot, midsummer wedding? Give your guests something to cool down. A small fan and parasol go a long way to keeping cool during a summer ceremony or reception. Parasols are another great option, as they can offer some much-needed shade on especially sunny days. Help your guests leave unnecessary sweating and sunburns for a beach day, not your wedding ceremony.
7. Sunglasses
You and your partner are sure to be easy on the eyes to all of your guests. But why not make it even easier for them? Sunglasses will be appreciated by any guests looking to protect their eyes from painful sun rays during a midday ceremony.
8. Unique Candles and Incense
People love a good candle: There's a ritual in lighting it, setting it out, and watching the flame flicker in the dark. Same goes for incense. There's a joy in watching incense sticks burn down, its thin wisp of smoke twirling like a snake through the air. But, best of all, their scent fills a room, apparent to everyone who steps foot in it. Special candles and incense will not only be enjoyed by guests, but they'll fondly think of your wedding whenever they light it.
9. Essential Oils
Whether it's used in a diffuser or as an applicant on the skin, essential oils are appreciated for the many ways they serve people. Rosemary, peppermint, lavender: Essential oils come in many different forms and can be applied however you need them.
10. Craft Beer and Wine
Serving a wonderful wine or craft beer at your wedding that you're sure your guests will love? Why not give them a bottle to take home? If you got it from a local winery, you can ask them whether they can bottle 375mL bottles for you, featuring labels that commemorate your ceremony. You can ask a small batch brewer to do the same, and they're sure to help make a perfect favor.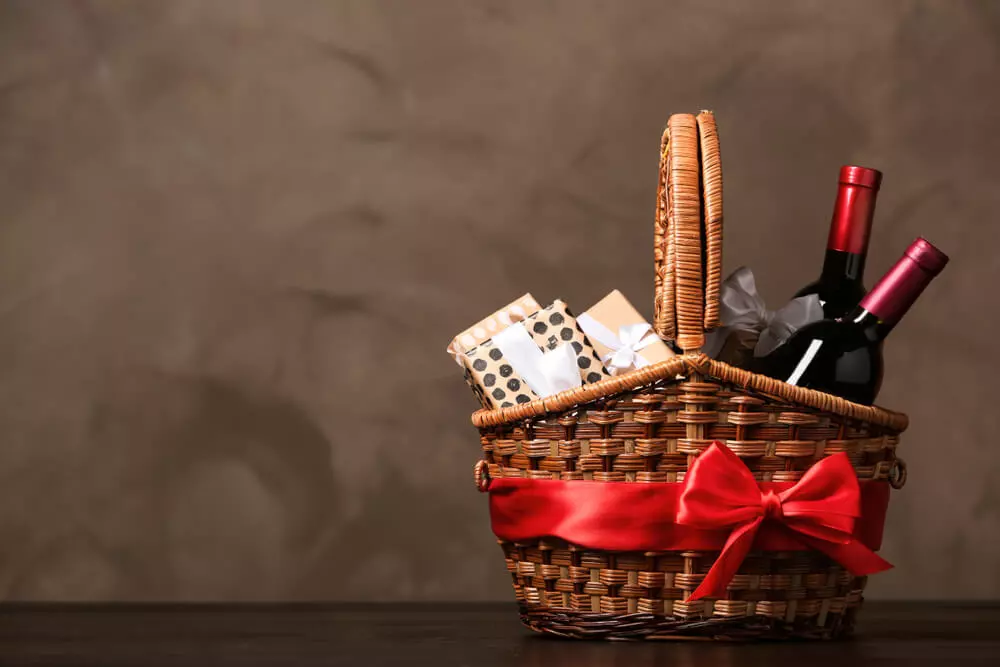 Source: New Africa/Shutterstock
11. The Perfect Bottle and Wine Opener
Now, giving the gift of beer and wine is perfect. But how will they enjoy it if they can't get it open? Give them a specially made bottle and wine opener to let them celebrate your wedding all over again. You can have a local maker engrave the initials of you and your spouse on the opener. That way, it will still look inconspicuous without standing out too much.
12. Succulents
Flowers are a wonderful gift to give to anyone—your mother, father, partner, friend. But there's a slight issue: Flowers require maintenance. So, why not make it easier on your guests? Succulents are a great solution, where guests can take home a beautiful plant without worrying about whether they watered it that day or not.
13. Snacks for After the Ceremony
Feel free to leave out snacks before the ceremony, too, but afterward will help with your guests' trips home. A protein bar, bottle of water, and gum can really make a person comfortable prior to kicking off the events of the day and refresh them after all the partying. A candy bar, can of soda, and salty snack can go even further, bringing a smile to their face while satiating their appetite before and after the reception.
Share the Love
You and your partner might be sharing couples' wedding bands, but you should share something with your guests, too. Consider the best favors and choose the ones that most fit the theme of your wedding and spread your lucky vibes.