Your wedding is an experience nobody should limit. This is a very special day, and no matter who you are, it's important to cherish each and every moment of your very rare occasion.
There are many different ways you can make your wedding memorable, and so many ways to make it particular to you. Here are some of the top ways you can add a special touch to transform your wedding into an experience that really portrays who you are.
Lighting
As you choose different, more unique elements to include in your wedding, the more noticeable choices are ones that change the aesthetic. It doesn't matter how grand the venue itself is, there are so many ways to bring a personal, rustic and cosy atmospheric touch to your wedding.
Light It Up UK are lighting professionals, who specialise in weddings. "You can completely transform your venue with lighting, no matter where you are! There are so many options you can choose from. You can create a warm glow with fairy lights in trees, use lanterns for mood lighting, and even use large, vintage light up letters, numbers & symbols! The possibilities are endless, all you need is your imagination and someone to put it in action for your special day."
Venue
As you choose your venue, you have to choose wisely. What do you want from your venue? Are you conscious of the surrounding accommodation? Your venue will dictate your maximum amount of guests, which is certainly fine if you're having a smaller, more personal proceeding. Your venue can also be a way to convey your personality; beach weddings, church weddings, barn weddings, even castle weddings!
There are so many places to choose from. Your location doesn't even have to be limited to venues, necessarily! Do you have a location that could host a wedding reception? With the land owner's permission, you can always seek out to make your venue entirely unique.
Break Tradition
Nothing screams unique like breaking tradition. Key parts that people may expect, why not make them your own? Weddings are full of tradition and scripted ceremony, changing these to your preferences makes a big statement, and makes your day all the more memorable.
Cake – Traditionally the cake is a white frosted fruit cake, with multiple layers and towers, to be ceremonially cut. Why not mix things up a bit? You can always opt for a different style cake, or whole dessert altogether! Apple pie, chocolate cake, cupcakes; it's all up to you!
Bouquet – Traditionally the bride throws the bouquet back into the bridesmaids, and supposedly the bridesmaid to catch the bouquet is the one destined to marry next. One of the alternatives is a "Breakaway Bouquet", of which the bouquet disintegrates midair into petals, a floral confetti. Check out this article by Bustle for more alternatives to the wedding bouquet.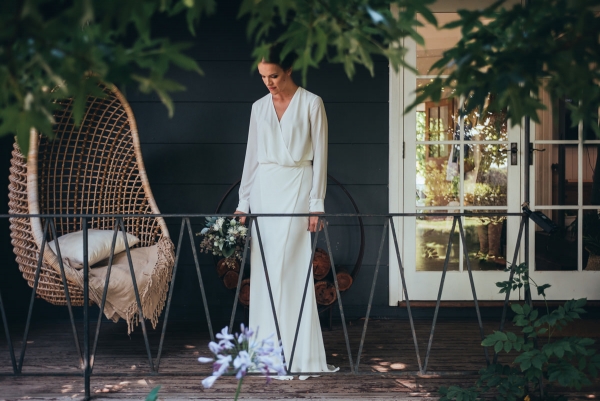 Photos – Instead of opting for generic photoshoots with rehearsed reactions, why not hire a photographer that goes for in-action shots? There are many photographers that specialise in remaining low-key and look to capture natural happy moments.
Dance – There are many dance traditions, especially regarding the first dances of a wedding. Many include an slow dance, in which the bride and groom feature first, then the two families from the bride and groom join in. Why not have a more relaxed rock'n'roll boogie to kick the evening off? If you need to make sure everything goes smoothly, why not check out ProSystemServices for an insight into what could work for you?
How would you add a special touch to your wedding? If you've already done all of this, what did you choose and why? There are so many ways you can do this yourself, make sure to take it into consideration!