Are you looking for a tip for small souvenirs for your wedding guests? Something original and handmade? From Slovak producer of hand made souvenirs on the website keramicke-darceky.sk , there is a unique opportunity to have customized wedding favors with permanent printing, embedded under the glaze in a pottery oven.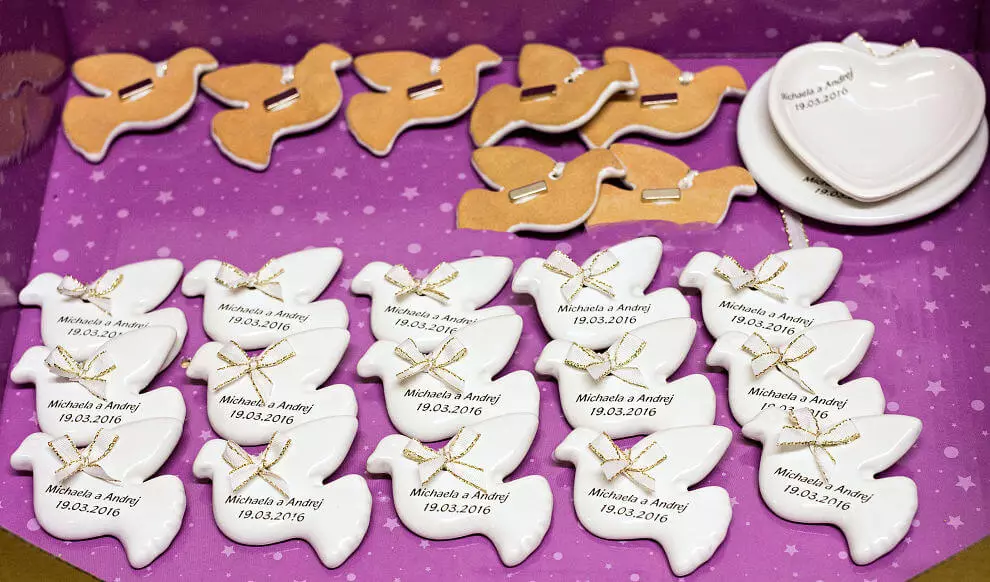 One of the most popular gifts for this occasion is ceramic refrigerator magnets. These magnets are handmade from quality materials and come in various shapes and sizes. On the back of the magnets is a strong magnet that holds the product well on all metal objects. Available shapes include: doves, hearts, fourleaves or horseshoes for luck decorated with personalized permanent printing according to the customer's wishes.
All products can be tied with ribbons in the shape of a bow and you can choose from several available color options. Another tip for wedding guest gifts are ceramic bells with a bow of your choice. These bells are detailed and you can also order your own design, complemented by the names of the newlyweds and the wedding date. Inside the bells, there is a small clay ball (heart) that rings beautifully when shaken.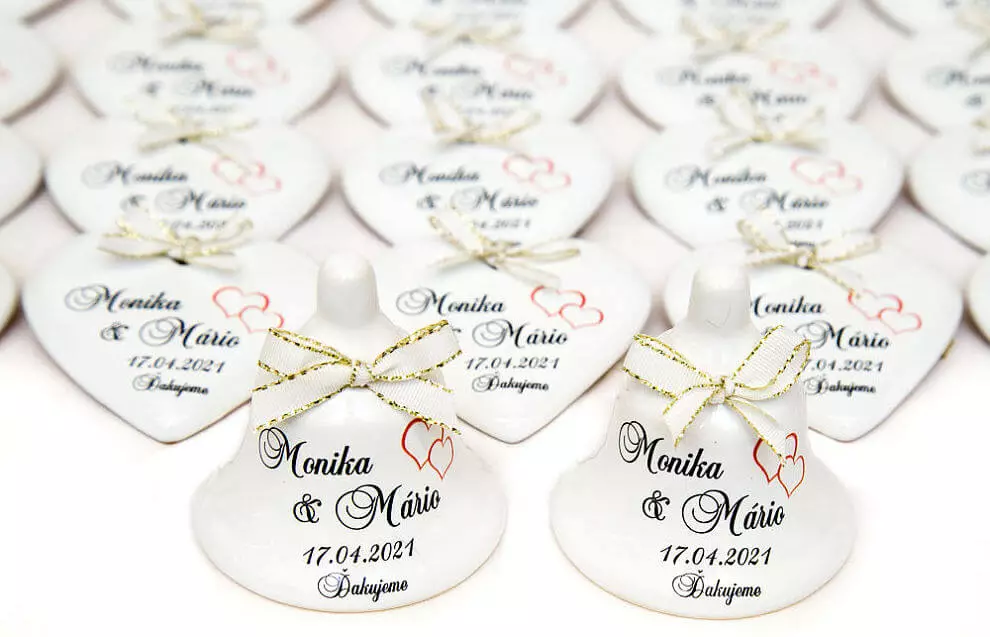 The print is baked in a pottery oven and is permanent and the names of the newlyweds and the wedding date will be forever preserved. The manufacturer provides a lifetime warranty on the print, which adds unique value to these products. In conclusion, if you are looking for interesting and unique gifts for your guests, consider these ceramic gifts with permanent printing from the website Keramicke-darceky.sk. Not only are they original, but they will also serve as a permanent reminder of your special wedding day.