Getting married is a one of the biggest events in your life, if not the biggest event. As a result, you want to make sure to plan the entire experience so that you and your new wife or husband can thoroughly enjoy the event. However, you don't want to forget to plan a special Honeymoon too.  One of our favorite ideas is to go honeymooning in Pigeon Forge, TN. This is an absolutely beautiful place to visit that has numerous attractions for you to enjoy. We will now take a look at some of the attractions and things you can do in Pigeon Forge.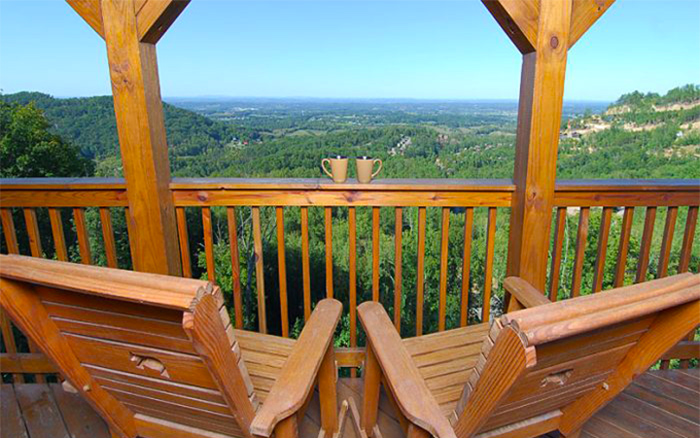 The last thing you want to do when you go on your honeymoon is rent a vehicle and drive since you won't be able to thoroughly take in the scenes. However, thanks to the Fun Time trolley, you don't need to rent a car since this trolley will pick you and your partner up and transport you to over 100 different stops. Taking the trolley is a very relaxing way to get around Pigeon Forge and you and your new wife or husband can relax and enjoy the sights together instead of having to figure out where to go and what to do on your own.
If you or your partner love Christmas, and who doesn't? Then you should visit the Christmas Place. This is a specialty store that offers the Christmas experience every day of the year. You can browse ornaments and even pick up specialty and personalized items that you can use later. If you're visiting when it is actually Christmas, then be sure to check out the singing Santa.
Another great place to visit is the Hollywood Wax Museum for lots of fun and Instagram moments! This museum offers wax recreations of all your favorite celebrities on the "red carpet". You can take lots of silly pictures as well as buy memorabilia and souvenirs.
Since you're on your honeymoon, then keeping things romantic is a must. This means you should visit the Mountain Valley Winery. This winery specializes in a variety of sweet wines and there are lots of free tastings. You can buy a bottle or a few and take them with you back to your Romantic Honeymoon Cabin or on a sweet picnic.
Relaxing and de-stressing after the wedding is important and you can do by checking in to the RiverStone Resort and Spa. You can enjoy a full range of spa services which include body treatments, massages, facials etc. However, make sure to book your spot in advance.
Lastly, you can enjoy some down time at Cades Cove which is in the Smokie mountains. You can enjoy nature together and go hiking, biking or simply enjoy a picnic with the wine you bought earlier. There's so much wildlife and historic buildings to check out and I'm certain you and your spouse will enjoy your time here.
When it comes to honeymooning in Pigeon Forge, Tennessee we have just covered some of the best sights and things to do here. So, be sure to keep these suggestions in mind while planning your trip!