In some of the known culture and tradition, white wedding sarees are popular. SO, people who are wondering only red is the colour for wedding sarees in India, then they need to understand the vastness of the Indian culture. There are gorgeous white wedding sarees that are chosen by numerous young ladies for their grand day. It is mostly worn by South Indian population or Christian locality people.. White wedding sarees are very popular in Kerala which is one of the most beautiful and interesting states of India. It has a high literacy rate and great culture. Weddings are also very famous in Kerala similar to other states. Though weddings are always special and bride desire to look one of the most graceful ladies in the world. Brides in Kerela are decked up in elegant white wedding sarees and bridal jewelry looking radiant and beautiful. Many varieties of materials are used to design lovely wedding sarees. Therefore, white wedding sarees are also available in traditional kasavu, kanchipuram silk, brocade silk, georgette and Banarasi silk. For white wedding sarees online, checkout http://kanjivaramsilks.com .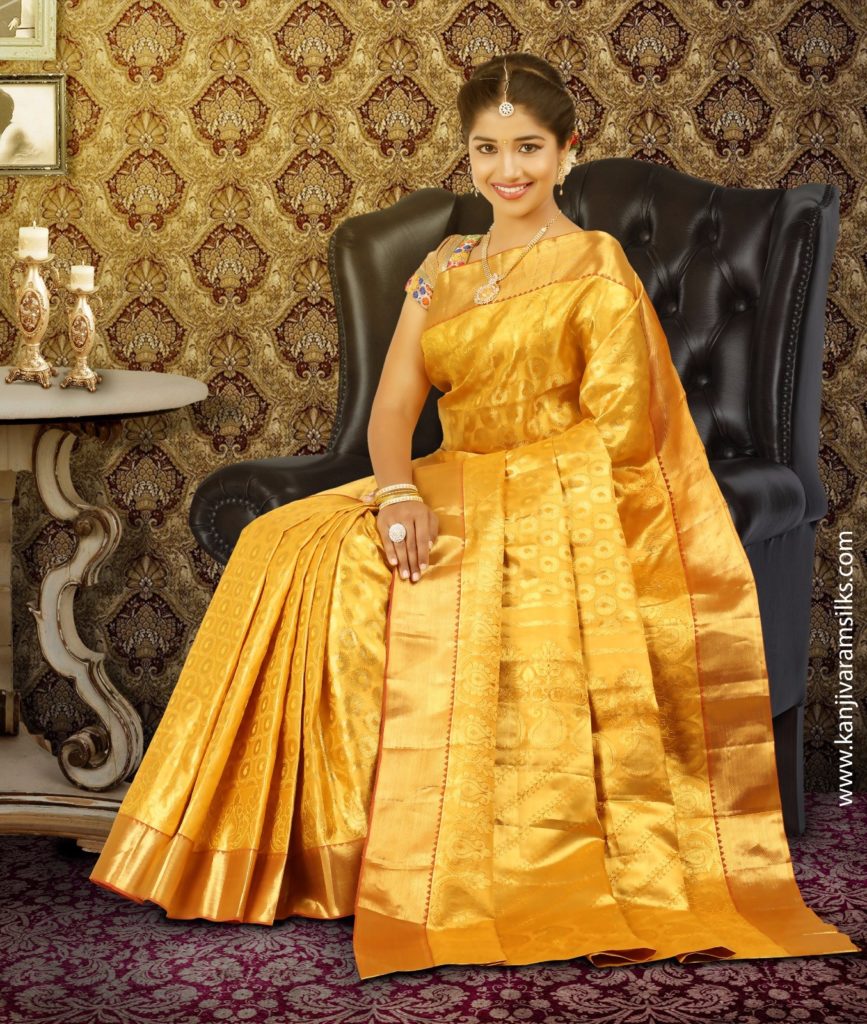 For Christians, sarees are in white, ivory or cream colours accompanied by a veil. They also use white gown for the ceremony. Kerela brides cannot be ignored as they wear simple kasavu saree with iconic golden zari work and it looks good on all kinds of complexions. Nowadays, Malyali brides also prefer for modern designed white wedding sarees which have borders in net and different colors. Whatever the saree color is, if it is designed gracefully and the blouse worn with it is stitched perfectly, no one could ever beat the style it highlights. The bride will look stunning and gorgeous in perfectly designed set of this dress. White wedding sarees also are available in white net fabric with artistic embroidery that renders a fashionable look on wedding day or associated days like mehandi, sangeet, reception, etc.
One of the most preferred saree by brides in Kerala is elegant white tussar sari with black zari work in borders or any other preferred color. Today, sarees are also available in semi contrast form, for example, a white saree and beige colour pleats. These kinds of sarees are highly chosen by young and old as it renders a gorgeous feel while wearing. Traditional Kerala white wedding sarees also comprise of a mural painting on the pallu and with a swan or any other brocade design, it is generally made up of handloom cotton and is of high appeal to the viewers. It brings vibrancy to the overall appearance. Another white colored saree is of Baluchari silk which is simple and elegant. The pallu designs can come in variety of colors and some floral booti work may be present in the pure silk adding charm to its look. Other South Indian saree is white Uppada silk which is an exquisite collection bearing golden zari and golden borders. It is highly attractive and renders a classy look to the wearer. The most special day in a girl's life can be celebrated in numerous ways and wedding sarees are definitely one of the major things to consider for.