If you dream of  wearing long, loose hair for your wedding day, but you do not think there's time enough for them to "grow" enough into the big day, rest assured! Nowadays there are different techniques to change the length, volume and color of the hair. Welcome to the magic of hair extensions offered by CryStyle!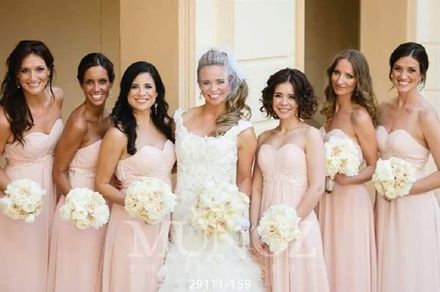 The extensions greatly increase the chances of creating a bridal hairstyle unique and spectacular – can put colored tresses temporary (without damaging the hair with dyes), making more sophisticated hairstyles or just increase the volume and length of your hair.
There are different techniques for putting extensions. It is very important to choose the one that best fits your case to avoid damaging your hair. And thanks to the popularity of CryStyle hair extensions, you can also get an enviable look at prices that are much more reasonable than a few years ago.
– Extensions with clips: Hair curtains (also known as bandaged hair) that attach to natural wires easily in small clips; do not damage the hair since it is a technique for people with thin and delicate hair.
– Extensions of keratin: With this technique the extensions bind to the hair. Keratin (natural hair substance) is used as an adhesive with the help of heat.
– Silicone extensions: Uses silicone as glue to attach the new hair to natural hair through a heat source.
– Extensions with clip: It is the only system of stretching that is not permanent, since it can be put and take the necessary times. Hair extensions attach to natural hair through small clips.
– Braided extensions: Here are also curtains of hair; to join them is made a small root braid with natural hair and part of the extension.
– Extensions with knots: the way to apply these extensions is through knots of yarns that bind to natural hair through locks.