It doesn't matter what's your theme or color, you can always make your wedding decoration ideas a bit more tempting if you care to tweak a little here and there. You don't have to bring the big installation here, just keep the décor to minimum and you will win hearts. Simple is better, so don't overdo, instead nail the whole thing with following tips.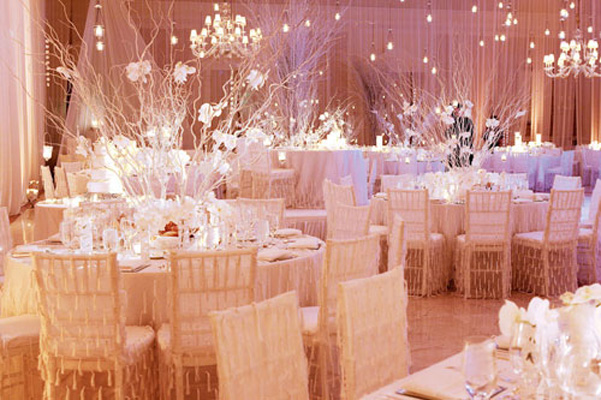 Drape Your Ceilings
It's unbelievable what a little bit of fabric achieves. Keep your wedding decoration formal and elegant use white fabric or bright colors. Pair it with some light table décor and you will have a decked out reception look you always wanted to achieve.
Hang Some Flowers
Flowers make their way into every wedding decoration ideas. Flowers are not only limited to your table, you can suspend lush arrangements few feet about the dinner plates. It helps you to make intimate space without spending way too much on the wedding reception decorations.
Table Lamps
These are not out fashion (at least not yet). After you are down picking a theme, its time you go for the color, and incorporate it in every element of the decoration.  Speaking of which, you need to add the color in your table lamps as well. Add some intriguing details on your tables with these lamps. You can skip the flowers if you want, but don't forget to hide the cords with bit greenery or you will ruin the whole look.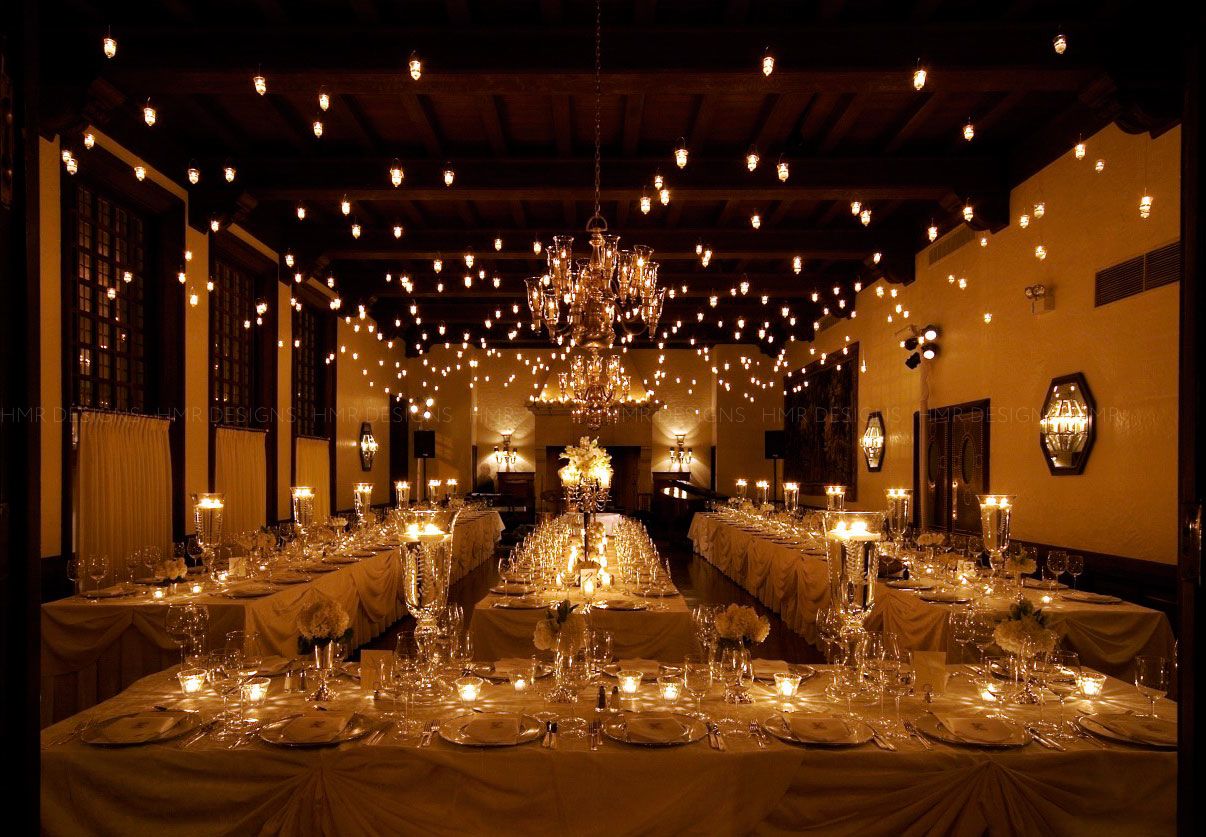 Colored Glassware
Don't blow the whole wedding decoration budget on your centerpiece. You can use a small part of decoration for the extras such as colored glassware. The colored glassware will make your table pop up unlike anything else. Of course you are not going to buy, you can easily rent it. Just search a bit for better deals.