Having previously reviewed venues in Ballarat and Melton that I think are perfect for wedding videography, I'll now turn my attention to another of Victoria's gold rush towns; Bendigo.
Bendigo is situated on the lands of the Dja Dja Wurrung people (150 kilometres Northwest of Melbourne) in what is now central Victoria. As a European settlement Bendigo transitioned from pastoral land to global mining epicentre with the discovery of gold in the 1850s. Much of the resulting wealth was re-invested into the establishment and architecture of the township that in due course grew into Victoria's third largest regional city.
On the surface Bendigo may seem like just another regional city, but I can assure you it is home to a variety of inspiring venues with scenic landscapes that make them truly unique. Below are a select few venues I can say any wedding videographer would be excited to be invited to.
CHATEAU DORE WINERY, MANDURANG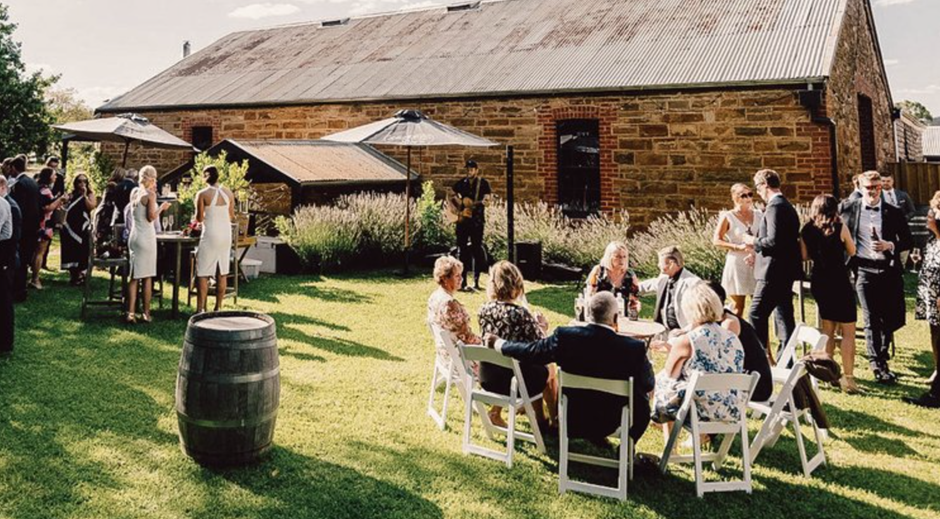 Chateau Dore Winery is a historic winery, wedding reception, conference and live music venue located in the Mandurang Valley, 9 kilometres south of Bendigo.
It features acres of English-style manicured gardens proving the perfect backdrop for a garden ceremony. As for wedding videography location options, you are spoiled for choice with access to lush gardenscapes and historic cellars that make for some truly unique shots. The venue also has a large selection of display items available on site – highly recommended for a coordinated reception setup that pairs perfectly with the indoor architecture.
On your wedding day, you can expect the wedding videography to be adventurous yet laid back as we explore the incredible gardens together.
CHURCHILL, TARADALE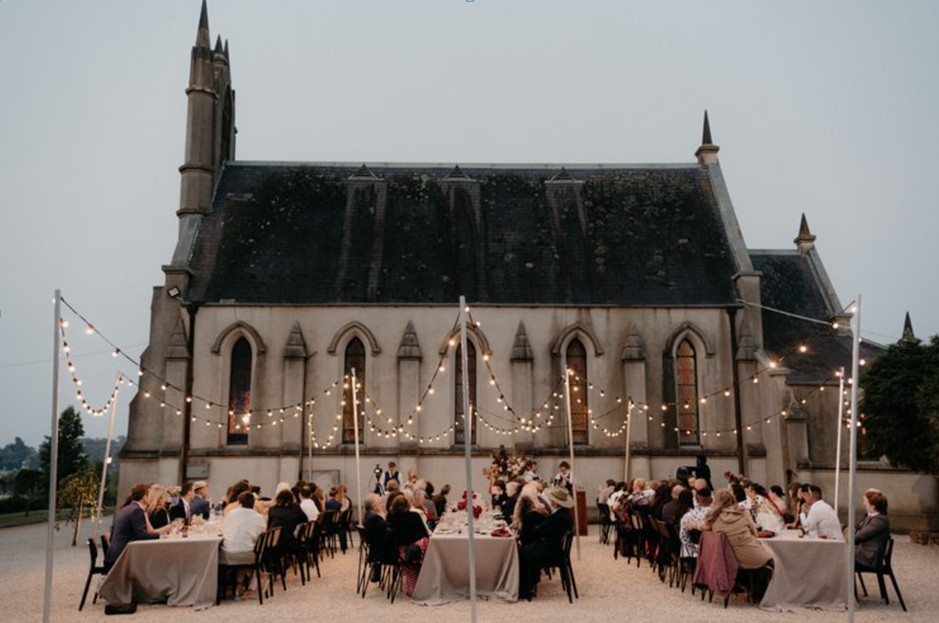 Churchill is a spectacularly romantic and stunningly elegant wedding venue located 50 kilometres south of Bendigo and is without question, one the most beautiful places to host a wedding reception in the state. Its buildings blend relaxed European rural charm with luxe interior detailing, make it the perfect choice for couples wanting a stylish and fresh wedding day approach.
The scene stealer however is the grand 1850's church. Inside and out, this building is grand and guaranteed to create an unforgettable experience for your guests as well as some extraordinary and unique reception videography. I mean seriously, where else
could you have your wedding ceremony in a country hall, with speeches under a golden sunset followed by dinner in a church?
I'd recommend allowing some time to visit to properly plan your day. The buildings, gardens and scenic backdrops will make for some incredibly romantic memories…..and wedding video shots.
MACKENZIE QUARTERS, BENDIGO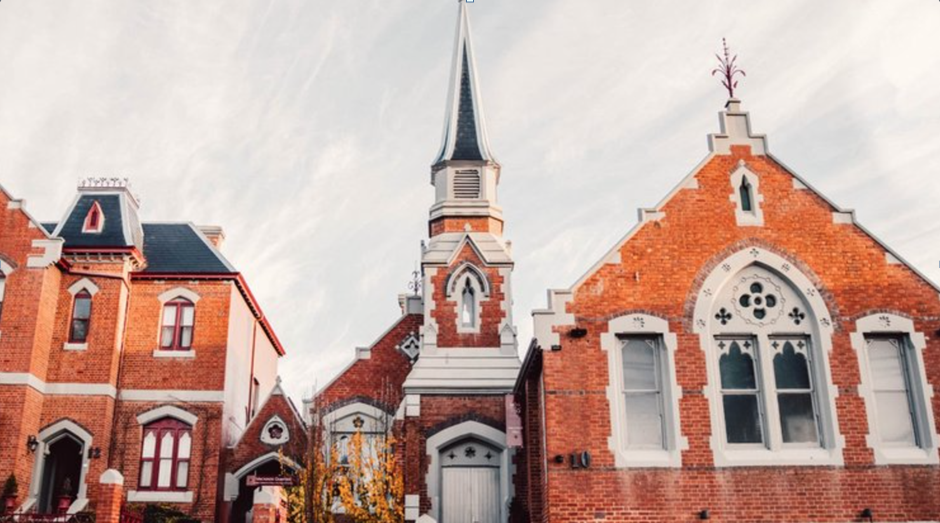 Located right in the heart of Bendigo's Art precinct, Mackenzie Quarters is as close as you'll get to a perfect wedding venue for those looking for aesthetic, historical charm. Built in 1877, these Gothic-style red brick buildings have been lovingly restored in ways that accentuate style and character.
The attention to detail that has gone into this establishment will not only leave an immediate and lasting impression on all your guests, it will also translate wonderfully through to your wedding video. In your wedding video, you can expect a timeless feel as if you were watching a colourised film from the 19th century.
With onsite accommodation available for up to 12 guests, I'd suggest taking the time to soak up the feel of the building and its surroundings. Mackenzie Quarters is the ideal choice for those seeking a classic chapel style feel to their wedding reception. Rosalind Park is but a short stroll away and is a popular outdoor wedding ceremony spot.
So if a historic wedding venue is top of your list, look no further!
So if you're planning a wedding anywhere in the Bendigo area and are interested in wedding videography please get in touch to find out more.